Ceremonieruimte
Sinds 2017 beschikken wij over een ruime ceremonieruimte, gelegen naast het huidige funerarium.
Een stijlvolle ceremonieruimte
Ceremonieruimte De Oever bevindt zich net buiten het centrum van Jabbeke en beschikt over een eigen parking en ruime parkeergelegenheid in de omgeving.
De Oever biedt plaats aan 300 personen en is volledig toegankelijk met een rolstoel.
Deskundige voorgangers staan in voor een passende afscheidsceremonie, volgens de levensovertuiging van de overledene en de wensen van de familie.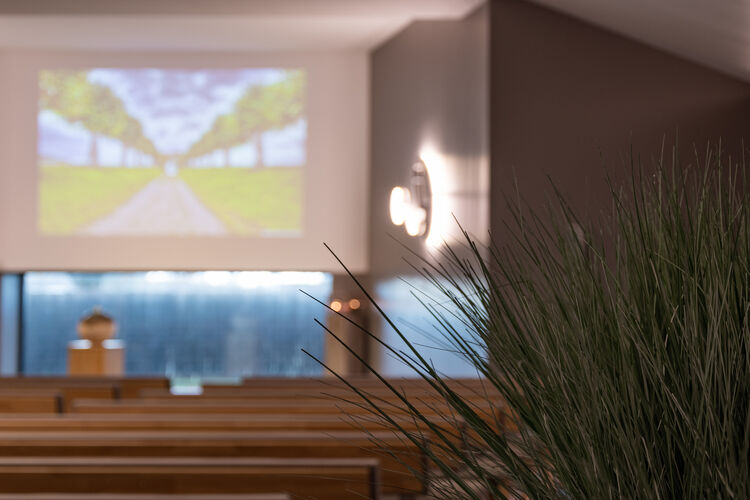 Beeld en geluid aan topkwaliteit
De Oever is qua belichting, akoestiek en techniek uitgerust met de modernste snufjes om muziek, foto- en filmprojectie perfect tot zijn recht te laten komen. Elke ceremonie wordt opgevolgd vanuit de regiekamer. Zowel een kwalitatieve opname van de plechtigheid, als een beperkte of publieke livestream, zijn mogelijk.
Wij bieden ook de mogelijkheid om live muziek te laten uitvoeren in De Oever. Dit kan zowel gebeuren door familie of vrienden van de overledene, maar wij kunnen ook rekenen op beroepsmuzikanten om de afscheidsdienst op te luisteren.
0 && open) index--;" @click="if(index > 0) index--;">